Shelter City Netherlands: Call for temporary relocation in 2020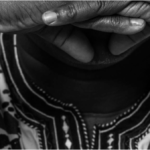 Justice and Peace Netherlands is launching a new call for human rights defenders at risk to participate in the Shelter City initiative around March 2020.
Shelter City offers human rights defenders (HRDs) at risk a possibility for rest and respite by letting them escape temporarily from a threatening situation. The initiative can benefit human rights defenders that are threatened or under intense pressure due to their work. Shelter City is an initiative coordinated by Justice and Peace Netherlands together with municipalities in the Netherlands, local partners, and the Dutch Ministry of Foreign Affairs.
To apply or submit the application of a human rights defender, please fill in the form by clicking 'Apply Now' below. Application forms must be completed by 29 November 2019, at 23:59 CET (Central European Time). An independent commission will select the participants.
Apply Now for Shelter City 2020