The 2019 IFF Community Development Fellows Program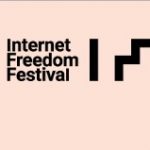 At the IFF, we believe that the Internet is a community of communities. As the global community of Internet Freedom defenders grow, so does their demand for community development initiatives. Connecting, and empowering diverse and inclusive communities is a fundamental aspect for the defense and promotion of Internet Freedom globally.
That's why we are launching the new Internet Freedom Festival Community Development Fellowship – the first fellows program in the Internet Freedom field focused on community development.