Which countries are achieving the UN Sustainable Development Goals fastest?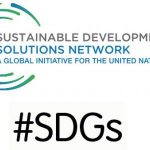 The ultimate aim of the Sustainable Development Goals, which replaced the Millennium Development Goals in 2015, is to end poverty, protect the planet and ensure prosperity for everyone. Each goal has specific targets that need to be met by 2030.
So how close are countries to meeting them? To find out, non-profit organization Bertelsmann Stiftung and the UN Sustainable Development Solutions Network have created a prototype index that measures their performance.
The SDG Index measures 149 countries, comparing their current progress with a baseline measurement taken in 2015.
Across all 17 goals, Sweden tops the list of countries surveyed. It is, on average, 84.5% of the way to achieving the targets envisaged for 2030.
Following closely were Scandinavian neighbours, Denmark and Norway, with Finland in fourth place. Western European countries, plus Iceland (ninth), took the remainder of the top 10 slots and four of the top 20.
Also in the top 20 were Canada (13th), the Czech Republic (15th) and Slovenia (17th). Asia-Pacific's top performers Japan, Singapore and Australia rounded off the list at 18th, 19th and 20th, respectively.
A full report with data is available to download; or there is a compact version.