Crime and law enforcement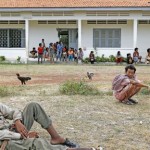 Phnom Penh's remote Prey Speu Social Affairs Centre – a de facto prison used to indefinitely incarcerate some of the capital's most vulnerable citizens – has granted unusual access to the media, coinciding with a visit from Cambodia National Rescue Party lawmaker Ke Sovannaroth. Eighty-nine men, ...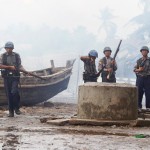 Local prison authorities in Arakan State's Buthidaung Township say more than 100 "Bengalis" were released this week after serving the duration of their sentences in connection with violence between Buddhists and Muslims that wracked the state in 2012. Prison staffer Win Kyaw confirmed the release of ...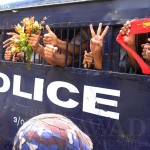 Bail has been granted to 11 activists detained after a brutal crackdown on student demonstrations earlier this year, family members said, while five other requests were denied by a court in central Burma. A hearing culminated with the decision to release 10 students and one supporter ...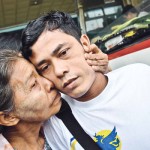 More than 120 Myanmar fishermen arrested by the Indian navy for illegally plying India's waters were returned to Myanmar last week, a government official said. U Aung Kyaw, deputy director of the Department of Relief and Resettlement, said on 10 July that the return of the ...