Call for manufacturers to cut water usage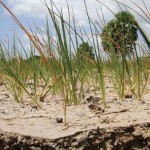 Thailand's Joint Standing Committee on Commerce, Industry and Banking (JSCCIB) is urging businesses to cut water consumption to help reduce the adverse effects from the intensifying drought.
JSCCIB chairman Supant Mongkolsuthree said he expected to see a 20-30% drop in water consumption from now through the end of June, when the dry season is expected to end. "We will focus on encouraging large manufacturing companies that consume massive volumes of water to help reduce water consumption by at least 20%," he said.