Cambodia, Vietnam meet over border concerns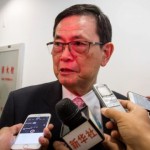 Cambodian and Vietnamese officials are meeting in Phnom Penh over border issues, but on the second of three days, no final decisions were made.
Officials are meeting at the Council of Ministers building in Phnom Penh, to discuss June's violent clashes along the border, as well as Vietnam's alleged construction of roads, ponds and a military outpost in contentious border areas.
Supporters for the opposition Cambodia National Rescue Party say Cambodia is not using the proper maps to discuss border issues, and Prime Minister Hun Sen has requested maps from the UN that were deposited there by late King Norodom Sihanouk in 1964.