Mekong Delta struggles to find freshwater as drought, salt intrusion continue
People in Ben Tre and Tien Giang provinces are relying on freshwater supplied by trucks since salt intrusion in rivers has made tap water unpotable.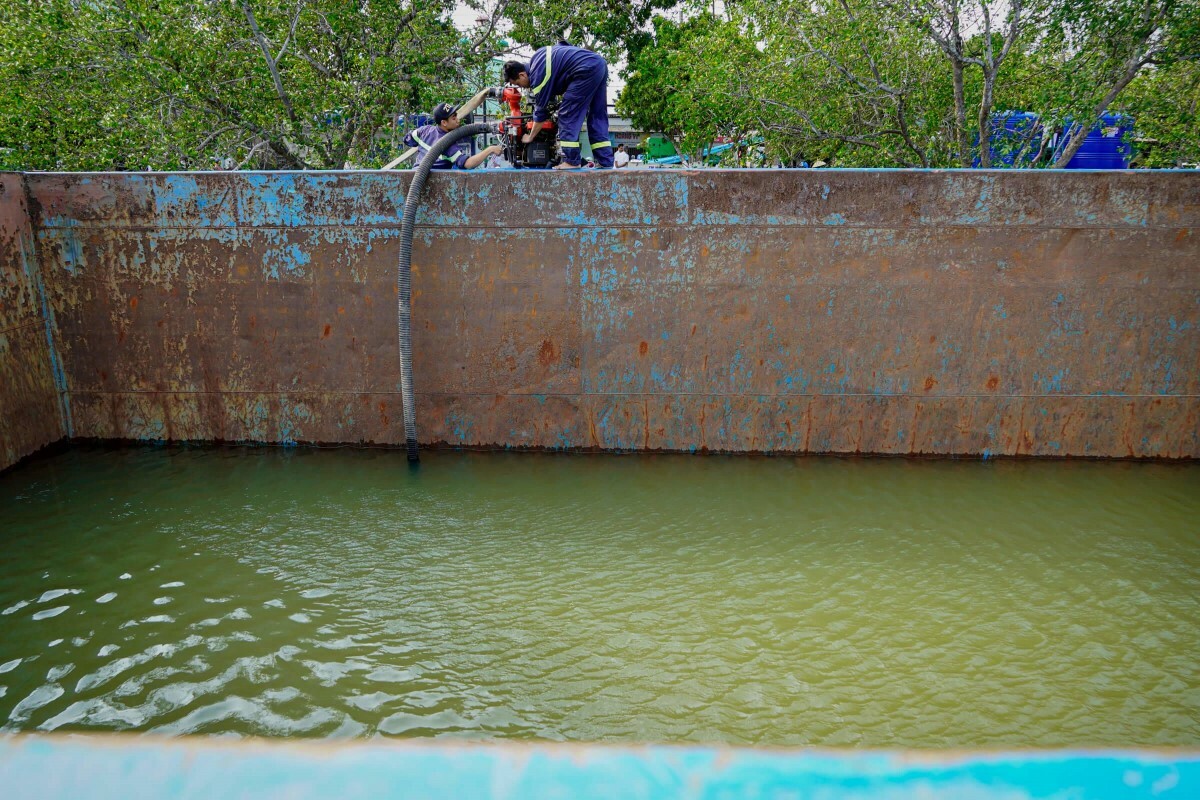 In Ben Tre, like much of the rest of the Mekong Delta, drought and saltwater have rendered rivers and canals barren or too salty. Thousands of people lack water as a result and have to buy it for VND100,000-300,000 ($4.26-12.78) per cubic meter. Some individuals and businesses are pitching in and providing water to people free of charge.
A business in Binh Duong Province, which neighbors Saigon, dispatched a barge with 1,200 cubic meters of water (pictured) to Ben Tre's Ward 7 to fill two reservoirs on March 15.