Rethink on prostitution: Officials say Vietnam needs legal red-light districts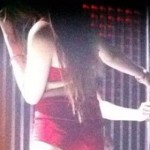 Social affairs officials at a national meeting on 21 August said the government should legalize prostitution and create red-light districts in major cities to monitor the sex industry more effectively.
Officials at the meeting held by the Ministry of Labor, Invalids and Social Affairs in Ho Chi Minh City said the number of sex workers in the country has surpassed 11,240, based on their estimates.
They said the current ban on prostitution has created thousands of disguised businesses where workers mainly offer sex services.