Shan State Residents, Civil Groups Call for Transparent, Green Energy Policy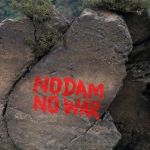 Local residents and civil society organizations in Shan State will submit an open letter this week to the Union and state governments with recommendations for Shan State's energy policy following a seminar on energy strategy held in Taunggyi from July 27-28.
The open letter calls on the governments to give priority to green and renewable energy, as the current national energy policy prioritizes hydropower, coal and natural gas as major sources of energy despite their potential social and environmental impacts and their risks of increasing the debt burden of the country.
It also calls on the government to make sure local people can participate in the decision-making process when an energy policy is designed.
 Myat Pyae Phyo