Vietnam axes $200mln plant project as Taiwanese giant dawdles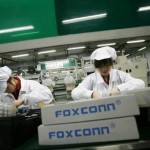 Vietnamese authorities in the northern province of Vinh Phuc have recalled a license for a US$200-million factory invested by the world's largest electronics manufacturer Foxconn.
The Taiwanese company, which has partnered with many giants including Apple and BlackBerry, had failed to kick-start the project licensed in 2008, the management board of Vinh Phuc economic zones were quoted as saying. It is not immediately clear why the project has stalled.