Vietnam stalls policy that requires workers, employers to pay more for social security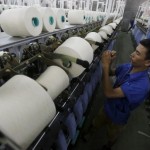 Vietnam has delayed a new social insurance policy that aims to increase contributions to the country's pension fund, following complaints from both businesses and workers.
The policy, originally slated to take effect this January, is now waiting for further instructions from the labor ministry and relevant agencies.
Deputy Minister Pham Minh Huan told a press briefing on Monday that employers and workers will adhere to existing regulations in the first quarter.