Vietnam will become a 'super-aged' nation in 2050: officials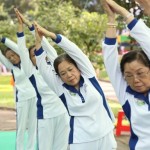 Rapid drops in both birth and death rates, combined with a much longer life expectancy, have created a new set of challenges for Vietnam as its inadequate healthcare and welfare systems are failing to catch up with an aging population, officials said.
They warned at a conference on 23 November that Vietnam's population is aging faster than the world's average speed. It is set to become an "aged" nation within the next two decades and a "super-aged" country in 2050.