Vietnam's tourist industry marks 55th anniversary amid challenges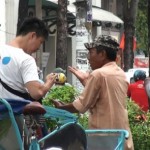 Vietnam is celebrating the 55th anniversary of its tourist industry amid a mountain of challenges, highlighted by falling international tourist numbers.
Fifty-five years after the tourist industry was founded in 1960, the industry has obtained many achievements, but "new challenges and difficulties have also arisen," Vietnam National Administration of Tourism chief Nguyen Van Tuan admitted in an interview with the Vietnam News Agency last week.
In June, Vietnam's foreign tourist arrivals suffered the 13th consecutive month-on-month slump, with more than 529,400 visitors, down 1.9 percent compared to the same month last year, Tuan said.