Cumulative Impact Assessment on Lower Mekong Regional Water and Energy Infrastructure Development and Planning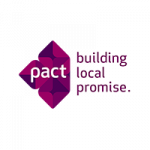 The Lower Mekong Initiative – Sustainable Infrastructure Partnership, funded by the United States Department of State, and implemented by Pact, together with Mae Fah Luang University and partners will conduct a multi-disciplinary expert course: "Cumulative Impact Assessment on Lower Mekong Regional Water and Energy Infrastructure Development and Planning" from August 20-25, 2018 at Wanasom Resort, Chaing Rai Province, Thailand
The training course consists of six modules through lectures, discussions, class & field work and group exercises including:
Module 1: Fundamentals of Cumulative Impact Assessment, Transboundary Environmental Impact Assessment and other impact assessment tools, and international experiences.
Module 2: Review of Lower Mekong hydropower development plans and projects (mainstream and tributary dams) and energy options for Lower Mekong countries
Module 3: Understanding Mekong hydrology, ecosystems, and benefits/impacts from hydropower development, other types of land use and climate change. Experiences with dams already operational.
Module 4: Understanding the use of the Lower Mekong resources by local communities, including socio-economic data collection and analysis.
Module 5: Cumulative economic assessment on hydropower development. Introduction of methodologies, case studies and discussions.
Module 6: Cumulative impact assessment exercise including group presentations.
This training is now open for interested individuals or representatives from universities, research institutes and networks, national and regional civil society organizations, and intergovernmental organizations from the Lower Mekong countries of Cambodia, Laos, Myanmar, Thailand and Viet Nam. Approximate twenty trainees will be participating and up to ten qualified trainee candidates will be offered a sponsorship to participate in the training.
Qualification requirement:
A citizen of one of the Lower Mekong countries.
Possess five to ten years of direct professional experience in integrated disciplines or one of the following areas including; Water, wetland, natural resources, and social management, Project impact assessment, Economic evaluation and assessment, Hydrology and modeling assessment, and Energy development. Experience within the Mekong Basin is preferable.
Committed to sustainable development and the well-being of the Mekong' ecosystem and populations.
Possess team work oriented skill, positive attitudes and is open-minded.
Excellent English proficiency.
Available for and self-committed to the full period of the training course.
The deadline for applications is August 3, 2018, 6:00PM. To apply, please send a brief cover letter stating your direct experience, how you meet the key requirements above, and how this training will benefit you, and a short CV to Mr. Noppawee Chamnanpai, nchamnanpai@pactworld.org. For further information please also send your queries tonchamnanpai@pactworld.org.