MRC announces Mekong Day event to celebrate signing of Mekong agreement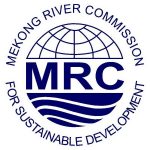 Today marks the 22nd anniversary of the signing of the Mekong Agreement between Cambodia, Lao PDR, Thailand and Viet Nam. It is a founding agreement on regional collaboration on water management that established the Mekong River Commission.
The MRC will celebrate the Mekong Day tomorrow with the launching of a photo exhibition in the MRC lobby, which will last until 5 May.