MRC published three books on Mekong transboundary water management issues and overview brochures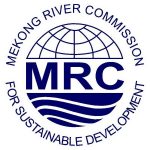 Exploitative fishing practices, uncoordinated development of water infrastructure, and insufficient monitoring and sharing of hydro-data are among the major challenges facing Cambodia, Lao PDR and Viet Nam in managing their shared water resources across the Mekong borders, say new studies examining barriers to ensuring sustainable management of the Mekong's water.
Read the news release below or on the MRC website.
—
Stepping up collaborative efforts to address impacts of the hydro-infrastructure development and other water-related issues must be a priority in these countries, according to findings and recommendations in three reports produced by the National Mekong Committees of Cambodia, Lao PDR and Viet Nam, under the MRC's Mekong Integrated Water Resources Management Project (M-IWRMP).
"Managing the Mekong's precious water and its related resources is complicated and requires regional cooperation. The three countries need to further strengthen collaboration to identify and agree on solutions, and prepare coordinated planning and management mechanisms to tackle the challenges they are facing," said An Pich Hatda, MRC's Director of Planning Division.
Published in early September, one of the reports jointly produced by Cambodia and Lao PDR examines fisheries management issues in the Mekong and Sekong Rivers along the borders of the two neighbors. It identifies exploitative fishing practices, habitat degradation, and lack of fisheries data and their sharing as the main obstacles that need to be addressed.
Another joint report from Cambodia and Viet Nam places emphasis on water resources management in the Mekong Delta across the two territories. Issues identified include lack of strategic transboundary management plan of flood and drought control, uncoordinated development of water infrastructure and limited monitoring network on hydrological, meteorological and water quality data.
In the report focusing on water resources in the Sesan and Srepok River Basins, Cambodia and Viet Nam cite insufficient monitoring and assessment of water flow, lack of flood forecasting and warning mechanisms, and limited mitigation measures to address the impacts of hydro-infrastructural development as key barriers to managing the basins' water resources.
These reports were produced based on literature reviews, consultations with national and local stakeholders and field surveys. They also provide strategic recommendations, including reinforcing bilateral collaboration and empowering the coordination mechanisms in order to respond to the challenges identified.
Building on these studies, the countries will work together on a bilateral basis to develop joint cooperation schemes to address some of the issues.
With financial support from the World Bank, the MRC's M-IWRMP will continue to assist these lower Mekong countries in fostering more sustainable water development and management and maximizing benefits to the livelihoods of the riverine communities.
For more information, please contact:
Office of the Secretariat in Vientiane
e-mail: mrcmedia@mrcmekong.org
Phone: +855-23-425353
 Mekong River Commission