Open Development Cambodia: A Series of Training on Data Literacy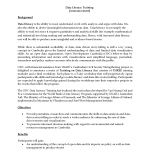 Open Development Cambodia (ODC), with financial assistance from USAID's Cambodian Civil Society Strengthening project, is delighted to announce a series of Training on Data Literacy that consists of THREE training modules and a final workshop. Each phase is a 5-day workshop that will progressively equip participants with skills and knowledge on data literacy and data-driven storytelling. Participants are expected to apply knowledge gained during the workshops into their respective projects in the weeks that follow the program.
Application deadline: 5:00 p.m., August 30, 2019.
How to apply: Apply online via: https://bit.ly/2Me8ZgD or download this application form via: https://bit.ly/2Gt0wm7 to fill in and send the completed form to
training@opendevcam.net.
For more information, contact: