Mekong region gets satellite-data boost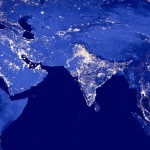 The Asian Disaster Preparedness Center, USAID and a range of participating organizations have launched a five-year initiative they hope will transform the way in which the government, organizations, universities and citizens use data for research and decision-making.
Called Servir-Mekong, the project will focus on Myanmar, Laos, Vietnam, Thailand and Cambodia. Its goal is to use geospatial data to address environmental and planning concerns like climate change, flooding, drought and ever changing land cover.
Peter Cutter, a science and data specialist with Servir-Mekong, said that the vast majority of data will come from the National Aeronautics and Space Administration (NASA), who already make all of their satellite imagery and other data available to the public.