Data journalism training in ASEAN countries: the 12 winning projects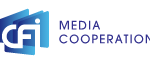 CFI has revealed the 12 winning projects, 7 of which from the Lower Mekong Countries, for their competition to receive #DataJournalism training in #ASEAN countries. Congratulations!
Below are the winning organisations:
** Cambodia **
Cambodian Center for Independent Media
Thmey Thmey News
Read CFI's announcement of the winners here.