RECOFTC to hold September training on FPIC in forest governance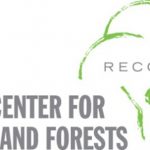 The Center for People and Forests (RECOFTC) is conducting a training on course on 'Mainstreaming free, prior and informed consent in forest governance and climate change', to be held on September 18-23 in Bangkok, Thailand. Read the details of the event below, and apply at RECOFTC's website.
—
This course targets company, government and civil society staff working with communities so they can have a stronger grasp of how to incorporate FPIC in their projects, as well as supporting communities in safeguarding their rights under FPIC. In addition to covering the theoretical principles and values that support FPIC, participants can explore practical examples of its implementation during a field trip to an appropriate site in Thailand. Participants will be provided with the opportunity to apply their learning from in-class sessions as they interact with key actors in a natural resource context in Thailand.
At the end of the course, participants will be able to:
explain the key principles and supporting values of FPIC and its importance in forestry related initiatives;
appreciate the need for FPIC in the design and implementation of all forestry related projects and link this to their own current work contexts;
identify initial design steps in respecting local communities' rights when seeking FPIC; and
develop action points for interventions to address potential issues and concerns for applying FPIC in their own work contexts.

Course dates: 18 – 23 September 2017
Course location: Bangkok, Thailand, plus field trip
Course fee: US$ 1,500
Registration is open until 25 August 2017
For more information, download the flyer.
To reserve your place in this course, or for more information, contact:
Leela Wuttikraibundit,
Tel: +66 (0)2 940 5700 Ext. 1234
Email: training@recoftc.org