Regional guidelines on public participation in environmental impact asessment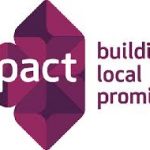 Mekong Partnership for the Environment (MPE)'s Regional Technical Working Group (RTWG) on Environmental Impact Assessment (EIA) have invited public comment on their draft regional guidelines for public participation in EIA. See an introduction to the guidelines below and access the full set of guidelines at their website to leave comments.
—
These draft Regional Guidelines on Public Participation in Environmental Impact Assessment have been collaboratively developed by the Regional Technical Working Group on EIA comprised of 25 government and non-government members from Cambodia, Lao PDR, Myanmar, Thailand, and Vietnam, and are now being made publicly available for feedback and comment from interested stakeholders.