Responsible large scale agricultural investment in the Mekong Region: an online dialogue, 9-20 October 2017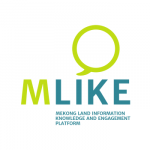 MLIKE (Mekong Land Information and Knowledge Exchange) will host an online dialogue on the theme of 'Responsible Large Scale Agricultural Investment in the Mekong' in collaboration with the Mekong Region Land Governance project (MRLG) and the Land Portal. The objective of the dialogue is to offer a space for policy makers, policy influencers, civil society groups and researchers to exchange ideas and experiences on the topic. It will serve as a precursor to a regional conference on responsible large-scale agricultural investment, to be held in November.
Based primarily on the different activities supported by MRLG in the region, the online also offers a space for other stakeholders to bring their perspective and insight from national, regional or global initiatives.
Read background information about large scale agricultural investment in the Mekong Region and view dialogue questions in advance on the Land Portal's Land Debate platform.
How to join the Dialogue
The dialogue is open to anyone with an interest in land issues. To make a contribution to the discussion, first register here. Participants are encouraged to answer as many questions as they like and then upload their contributions to the dialogue. The contributions should be brief –not more than 500 words, and may be shorter.
For content-related queries, contact the dialogue moderator Jean-Christophe Diepart, Mekong Region Land Governance at jc.diepart@gmail.com.
For technical question on user interface etc., contact Terry Parnell, MLIKE coordinator or Neil Sorensen, Land Portal.
 MLIKE