Winrock's Watershed Ecosystem Services Tool is now live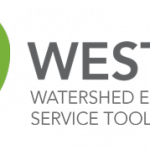 Under the USAID Supporting Forests and Biodiversity (SFB) Project, Winrock International has developed an innovative online tool to assess the ecosystem service impacts of land use decisions in Cambodia. The Watershed Ecosystem Services Tool (WESTool) integrates cutting-edge analyses with a user-friendly online platform to give decision makers key information needed to balance conservation needs with development goals.
By integrating complex spatial datasets and hydrological modeling into interactive maps and analyses, the WESTool allows users from all backgrounds to explore and understand the potential environmental impacts of land use policies and actions. This unique tool provides objective, science-based information to inform assessments of both past and future land management, as well as actions to address and adapt to climate change.