Restructuring wipes out 25% of VN securities firms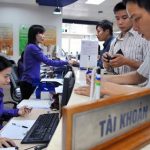 After five years of aggressive restructuring, the number of securities companies here has reduced from 105 to 81 in 2016.
This decrease came after the Ministry of Finance made restructuring securities firm a priority in early 2012. The main purpose was to heighten operational quality, financial capability, corporate governance and risk management.
"The number of securities companies has reduced, but the quality has improved. Many firms now have the capacity to move to the higher model of investment banking," said Nguyễn Vũ Quang Trung, deputy general director of the Hà Nội Stock Exchange.