Vietnamese spend $3 billion a year to study abroad: report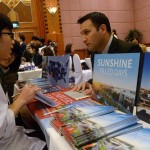 More than 110,000 students are studying in 47 countries around the world, spending an estimated $3 billion a year, local media reported.
The figures were released by an education and training working group of the Vietnam Business Forum at its year-end session in Hanoi on 1 December. Each student spends between US$30,000-40,000 on tuition and living expenses.