4th WriteShop for Mekong Writers: call for writers on development and environmental issues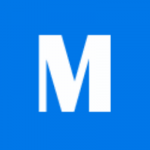 Mekong Commons and iMekong are calling for writers to apply for the 4th WriteShop for Mekong writers, by August 4, 2017. There are 15 places available, and the workshop aims to 'bring together writers and researchers to build capacity to think critically, and produce a written story on current environmental and development issues in the Mekong Region.'
Read the full release below or at the Mekong Commons website.
—
We are pleased to announce our 4th WriteShop for Mekong Writers co-organized by Mekong Commons and iMekong.org to be held in Bangkok, Thailand from 26-27 August 2017.
The writeshop will bring together writers and researchers to build capacity to think critically, and produce a written story on current environmental and development issues in the Mekong Region. Less experienced writers especially will be provided help to plan and write their articles.
Up to 15 places are available. For successful applicants, all costs to attend the writeshop will be covered.
We particularly welcome stories that link the Mekong Commons' themes of ecology, society and development to the topics of living with disabilities or HIV AIDS, and gender.
Application deadline is 4 August 2017. Click to download the Application Form.
To apply or for inquiries, please contact: Paw Sriprasit, WriteShop Coordinator at paw@imekong.org