Internet Society and ESCAP to host regional Internet Development conference in Bangkok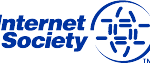 Internet society will host their Asia-Pacific Regional Internet Development Dialogue conference at the United Nations Conference Center in Bangkok on October 3 and 4, 2016.
Read the full announcement below and find out more at their website.
—
The Asia-Pacific is the largest and most diverse region of the globe; home to over 4 billion people. It is also arguably the most digitally divided region in the world; while ICT champions such as the Republic of Korea boasts of an 84.3% Internet penetration rate, countries such as Myanmar has only 2.1% (World Bank). While countries, such as China, India, Indonesia and Japan, account for 37% of the world's mobile subscriber base (GSMA ), only 7% of people in the region have fixed broadband access (ESCAP ).
A significant shift to smartphones and tablets is expected to drive demand even further in the region with many countries transitioning to 4G/LTE rapidly. The use of cloud-based applications in the workplace, together with video streaming and social media, will place far greater demands on the existing infrastructure than before. This can widen the digital divide between countries even further. Access to broadband Internet remains even lower for women and girls, highlighting the cross-cutting issue of gender divide in the region. Affordability of services along with connecting those that are still unconnected poses a further challenge.
One of the major issues for both governments and industry in the short to medium term will be how to connect those that still remain unconnected. The coalescence of connectivity and socio-economic inclusiveness, particularly for the last two billion, underlines the need for transformative Internet access through integrative policies, user-driven tools and technical solutions that can be rapidly deployed and appropriated by various localities across the region. The demand for international transit and sub-regional transit is also expected to increase with various regional integration initiatives such as the ASEAN Economic Community (AEC) and closer intra-regional trade.
ESCAP member countries have recognized the need for a concerted regional effort to promote information and communications technology (ICT) connectivity for sustainable development. As a result, the Asia-Pacific Information Superhighway (AP-IS) initiative was developed to promote the regional ICT connectivity (terrestrial or submarine fibre cables), connecting countries into a cohesive regional information superhighway to enhance competition and open new opportunities for large-scale investment in broadband infrastructure. In addition, regional connectedness will lead to economies of scale and drive international bandwidth prices down, increase resilience by offering redundancy to submarine cables, and decrease latency across the region. Such initiatives will improve availability, reliability and affordability of broadband access among much wider segments of the populations and enable them to take full advantage of the burgeoning digital economy, digital government services and environment-conscious initiatives, such as smart cities, intelligent transport, trade facilitation, smart energy grids, ICT-enabled disaster risk reduction, just to name a few.
Initiatives such as the Asia-Pacific Information Superhighway (AP-IS) supported by ESCAP will be even more critical to ensure continued socio-economic development and to contribute towards the effective implementation of the World Summit on the Information Society (WSIS) action lines to support the Sustainable Development Goals (SDGs). In addition, disaster risk reduction, in particular the establishment of resilient telecommunications infrastructure, need to be mainstreamed into development policies, planning and implementation in order to achieve the SDGs, given that ICT infrastructure as well as social media are vital for pre-and-post-disaster response and recovery.
For the Asia-Pacific region, ICTs, in particular the Internet, will play an important role in development, and can be an important catalyst in improving the socio-economic status of communities, as well as play a transformative role in the transition towards a digital economy.
The conference will consist of opening and closing sessions, plenary sessions as well as panel discussions. It will be a one and half day event that will cover a range of topical issues related to the Internet and Development in the Asia-Pacific region.
The event will be hosted by ESCAP (United Nations Economic and Social Commission for Asia and the Pacific) and will be held back-to-back with the ESCAP first Committee on Information and Communications Technology, Science, Technology and Innovation. This will add more value and ensure high-level participation and speakers from the region and beyond.
Objective
The purpose of this conference is to convene a multi-stakeholder regional dialogue on policy issues around 'Internet for Development' matters and address some of the opportunities and challenges in the Asia-Pacific region. Special attention will be given to the transformational potential of ICT and Internet for SDGs, as well as mainstreaming gender within topical discussions. The conference will offer open high-level discussions addressing the following dimensions:
Connecting the Next Billion
ICTs and Sustainable Development
Regional Opportunities and Challenges