Banks keen on green projects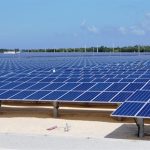 Green credit is a trend in the global banking and finance industry and more Vietnamese banks are following suit.
The State Bank of Việt Nam (SBV)'s latest survey of credit institutions (CIs) in the field of green growth and green credit released recently showed that the awareness of CIs on green credit has improved significantly.
Specifically, 19 CIs have developed strategies for environmental and social risk management while 13 CIs have integrated the content of environmental and social risk management in the process of green credit assessment.
Ten CIs have built credit products and banking services for green sectors and have shown an interest in providing credit for these sectors, mainly in the medium and long term with preferential interest rates for green projects.