Apply Now: $100,000 Grant Funding for Open Source Software Projects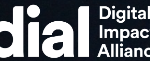 Expensive mainstream software from advanced markets isn't appropriate for many specialized contexts in international development. Open Source software has proven to be an interesting model to leverage collaboration, share costs, and increase product quality in resource-poor countries.
However, Open Source digital development projects usually struggle with lack of long-term investments in key focal areas such as community effectiveness and product development, resulting in relatively few mature solutions in development settings.
Catalytic Grants from DIAL Open Source Center
Free and open source software projects that support work at the nexus of humanitarian action, development and peace can receive financial support from DIAL Open Source Center's Catalytic Grant program to support software development efforts that have traditionally been neglected by humanitarian programs.
DIAL will issue up to 4 grants, each up to $25,000, to fund efforts on to improve and revive existing software development projects in low and middle-income countries that are well-aligned with the Principles for Digital Development.
Deadline is April 15, 2019