MRC to host "Dialogue with Hydropower developers"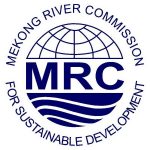 The Mekong River Commission (MRC) will host a "Dialogue with Hydropower developers" in Vientiane on 10-11 August, 2017, aiming to 'to engage hydropower project developers and the private sector in discussion of aspects related to Hydropower planning and development in the Mekong Basin'.
Read the full release below or at the MRC's website.
—
Sustainable Hydropower Practice Forum #4 "Dialogue with Hydropower Developers"
Vientiane, Lao PDR, 6th Jul 2017
Background information
Over the past decades, the Lower Mekong Basin countries have experienced dynamic growth and a high increase in trade with the rest of the globe. Population growth, industrialization, economic development, and urbanization represent the main drivers of energy demand. In the decades to come, demand for electricity is expected to continue to grow strongly. National and regional power systems will expand extensively to assure effective dispatching of the electricity generated from a range of energy sources, including hydropower.
Such a high increase in hydropower developments in the Mekong mainstream and tributaries has transformed the Mekong region into one of the most active regions in the world for hydropower development. Concerns about the cumulative and transboundary impacts of existing and proposed hydropower schemes on the environment, fisheries, and people's livelihoods in the Lower Mekong Basin have been brought to the forefront by Mekong River Commission (MRC) Member Countries and a wide range of stakeholders.
In response to this dynamic situation, the MRC's Initiative on Sustainable Hydropower (ISH, 2008-2015) specifically focused on advancing regional cooperation for the sustainable management of the growing number of hydropower projects from a basin-wide perspective. A number of studies have been conducted that draw on international experiences while developing technical expertise in the region. With the majority of these studies and associated guidelines and tools completed, they are now ready for application, including upscaling to a basin-wide process.
Relevant MRC Guidelines, Studies and Tools
Preliminary Design Guidance (PDG) for Proposed Mainstream Dams in the Lower Mekong Basin: provides preliminary design guidance in the form of performance targets, design and operating principles for mitigation measures, as well as compliance monitoring and adaptive management for reducing the environmental and social risks posed by hydropower schemes
Guidelines for hydropower environmental impact mitigation and risk management in the Lower Mekong mainstream and tributaries (ISH0306): is additional necessary frameworks as to assure that risks can be efficiently minimized, mitigation measures properly deployed, and monitoring tasks efficiently implemented.
The Rapid Basin-wide Hydropower Sustainability Assessment Tool (RSAT): is a multi-stakeholder dialogue and assessment tool designed to consider hydropower sustainability issues in a river basin context by looking beyond individual projects to take a broader integrated approach to planning and management.
Improved Environmental and Socio-Economic Baseline Information for Hydropower Planning (ISH11): aims to review existing monitoring and information management systems at the MRC to assess how well they provide information to Member Countries for hydropower planning and management information needs.
MRC in cooperation with GIZ (German Development Cooperation) has been organising a series of fora since 2015 in order to disseminate studies, guidelines and tools that are believed to be relevant to many professionals working in and with the hydropower industry: Fish & Hydropower Forum in June 2015, and Forum on Sustainable Hydropower Planningin November 2015, and Sustainable Hydropower Practice Forum in October 2016
Forum objectives
The 2017 forum is to engage hydropower project developers and the private sector in discussion of aspects related to Hydropower planning and development in the Mekong Basin, with a focus on:
The roles that developers and their advisors can play in improving the sustainability of their projects for Mekong Basin-wide outcomes
The relevance of using MRC studies, tools and guidelines for sustainable planning, design and operation of hydropower projects to reduce basin-wide impacts.
Participants
Management and operations staff of project developers (and/or their consultants), who are or will be investing in hydropower dams on both Mekong mainstream and tributaries and are either required to follow MRC standards or are interested to explore the usefulness of the MRC tools and guidelines in their project development in order to follow international best-practice.
Government hydropower project development departments and energy portfolio planning departments in all Mekong countries
Hydropower-related associations
Hydropower-related financing institutions
Other interested groups
Date and venue
10-11 August 2017, CROWNE PLAZA HOTEL, Vientiane, Lao PDR
Fee
Participation is open and free of charge but registration is required by 30 July 2017.
Administrative Note
Please click to Download
Registration
To register for the forum, please fill in the attached form (Download register form) and send it back by 30 July 2017.
Concept Note and Agenda
Please click to download Concept Note and Agenda
Documentation
GO GREEN!
Towards a paperless meeting!
To help preserve our environment, we hope to reduce the amount of paper we print for this meeting. May we advise participants to refer to the e-documents or please bring your own printouts to the meeting. Thank you!
For more information, please contact
Mr. Palakorn Chanbanyong
Sustainable Hydropower Specialist, Office of the Secretariat in Vientiane
T: (856-21) 263 263 E:palakorn@mrcmekong.org
Ms. Duong Hai Nhu
Stakeholder Engagement Specialist, Office of the Secretariat in Vientiane
T: (856-21) 263 263 E:nhu@mrcmekong.org