RCSD to host summer school on Mekong land relations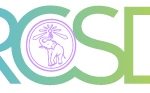 Land governance is a concept that cuts across academic disciplines, bridging social and environmental sciences, an understanding of legal frameworks, political economy and policy studies.
RCSD, Faculty of Social Sciences, CMU hosts the Mekong Land Research Forum. Together they run a week-long summer school on researching key land issues in the Mekong Region.
The summer school was conducted for the first time in July 2016, in Thai, for participants from Thailand and Laos. In July 2017, it will be conducted in English to accommodate participants from all six Mekong countries.